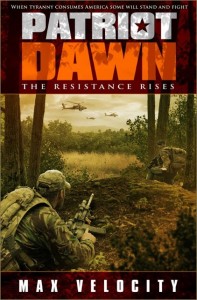 From
Max Velocity:



H/T to Matt Bracken for the tip on how to do this – and for telling me that it does make sense to give my book out for free!


According to the Amazon Kindle information, the free download should be available from approximately midnight pacific time (Friday night) through midnight on the Sunday night.

Patriot Dawn is also now available in Kindle Select for Amazon Prime members to borrow and share.



If you don't have an actual Kindle, you can download the kindle reading app for most devices, including your laptop/smartphone, and read the book that way.
More
here
.